Rotaflo carousel - kibbutz Naan
Kibbutz Naan, Israel /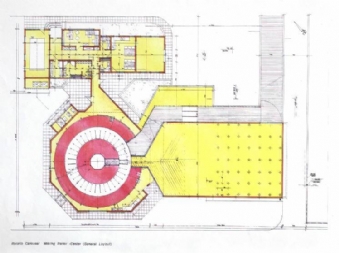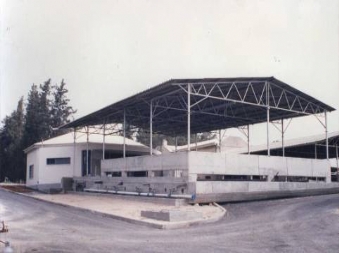 The Naan dairy farm management had been exposed to the unique carousel milking parlor, developed by Mr. Jack Graham ( Rotaflo - New Zealand ) and we were awarded the job of designing this project. This included a visit to New Zealand / Australia / USA, to study this completely new concept of a concrete turning milking platform - floating on a water basin and creating a very quite environment, very much appreciated by the cows.

Following in collaboration with Mr. Graham, the project was redesigned / re-engineered. The biggest challenges were in the animal movement, the implementation of the milking equipment and related technologies such as on-line communication of the electronic elements.


In collaboration with the professional staff of the farm and the engineers of the milking equipment supplier, a new system was developed which would enable the automatic continuation of milking process of the cows which needed part of a second turn on the carousel. These cows were redirected to their specific housing / group, by means of automated gating systems.

Another new element at that time, was the development and installation of an automated udder spraying with iodine solutions - without stopping the movement of the cows and always spraying only the udders / teats.